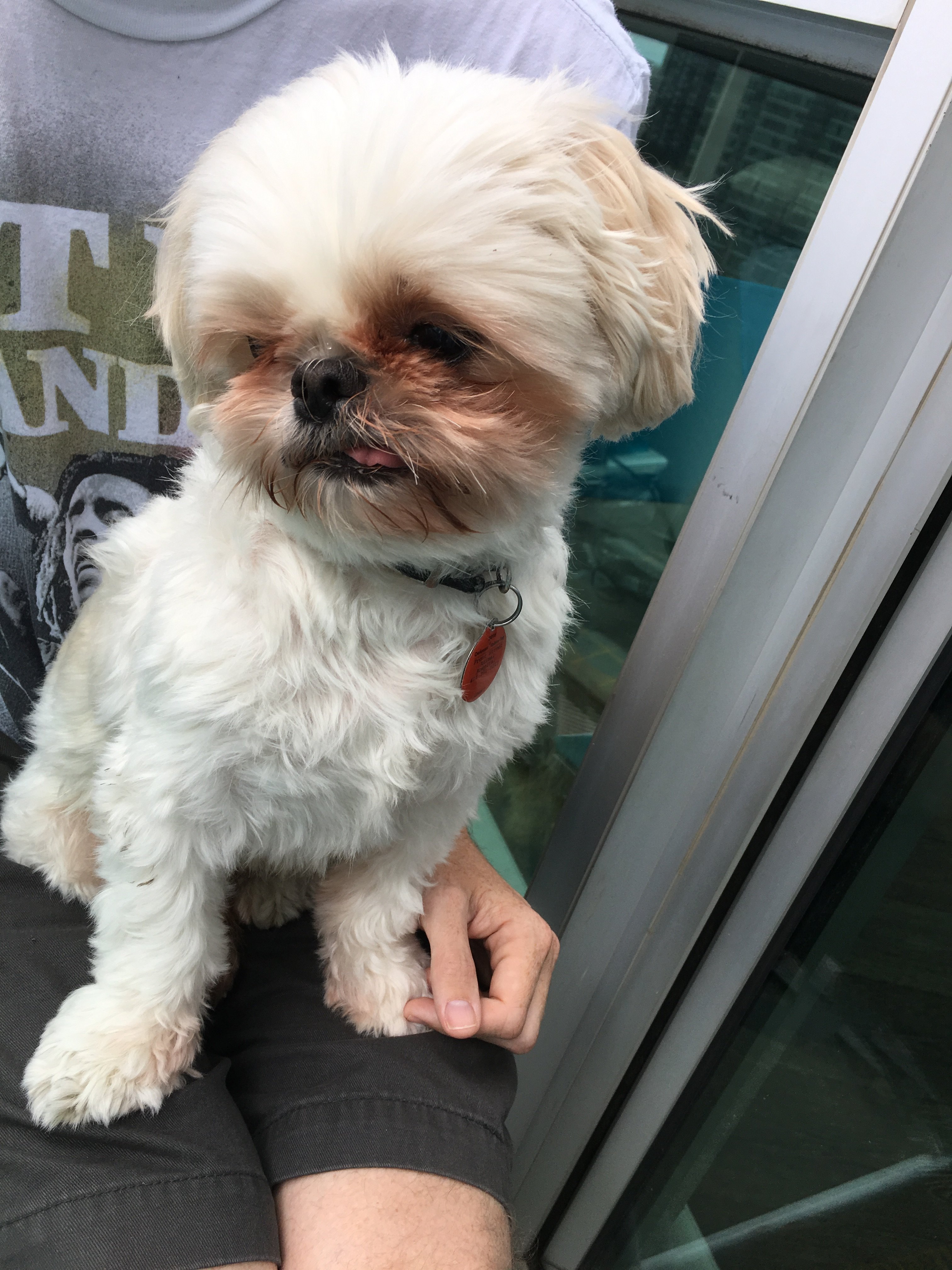 Posts

44

Joined

Last visited
Profiles
Forums
Calendar
Blogs
Gallery
Everything posted by Roopy
This is so nice thank you so much!!! I've thought of you all often an should have checked in sooner! I truly value the support..

Hi everyone! Just a a note to say hi. Not sure if anyone remembers me but I am still smoke free and just wanted that to be known. I've had a few personal and work issues so haven't been on here much but I wish I was! Hope everyone is well

11

Hi everyone, So I've been weaning off champix and am becoming pretty concerned over my memory loss. I'm having a hard time keeping focus when telling a story and often forget what I was saying. I forgot to to turn the tap off after washing my hands yesterday and today I asked my husband to help me find something in the fridge (I'll admit it... it was cheez whiz) and not only had I already taken it out but I had already opened it. This would have happened seconds before I discovered it and I have no memory of it at all. Does anyone have a similar experience? It's really embarrassing and I'm thinking maybe I should just stop all together. Still smoke free, no concerns there. Thanks for your help!

Thank you all so much for this! It's outstanding how much faster month 2 went than the first month! I still have my moments but I don't curl up in the fetal position every day anymore and I don't even remember the last time I threatened murder to my husband lol! It truly does get easier!

Sorry for the late reply! I had a houseguest this week so hadn't been online much. I am still on the champix, I had just started the third month when I wrote the OP. I am going to start weaning next week just to be safe. Thank you so much for checking in!

Thanks so much everyone for your advice! I will keep everyone posted. I've been one of the lucky ones in terms of side effects so I'm hoping that I will be lucky when stopping too! I'm just eager to be off of it because I remember nothing when I drink. I don't drink too often and don't go overboard but it seems to happen anyway and it creeps me out. But all in all the drug has made things so much easier!

Hi Everyone, I just started my last packet of champix and am planning to wean off as I get near the end just to be safe. I'm wondering for those who did this also, was there a specific day you started to wean or a specific schedule you would recommend? Also was wondering if anyone went longer than 12 weeks? My doctor prescribed me another 12 weeks in case I needed it but I'd really prefer to not take the drug longer than needed. Any advice is appreciated!

Congratulations Beazel!!!! Thank you for all the help you have given along the way!

Hi Claire, Thank you for your post! Hearing people say that they get to a point where they hardly think about it is what keeps me going some days.

My odd reasons were vanity, I am 33 and wanted to stop before I got wrinkles and looked like a "smoker". I also started finding it really embarrassing. When I started smoking everyone smoked but recently I could be out somewhere with tons of people and be the only person stepping outside for a smoke. It felt so shameful.

13

Congratulations! This board has been so helpful to me, I am sure you will find the same! 4 days is awesome!

Congratulations Steve! The first few days were the worst for me and then it slowly got better. Hopefully you are past the worst of it!

A giant congratulations for you Lin! You've been so helpful to me through my first month, thank you for all of your support! A year is a massive accomplishment, way to go!

Welcome Steve! Hope you are doing a bit better today. Lots of sleep and ice cold water worked for me in the first few days. It gets better!

Thank you so much everyone! It's hard to believe I've actually accomplished a month. The support from you all has been so helpful, thank you!!