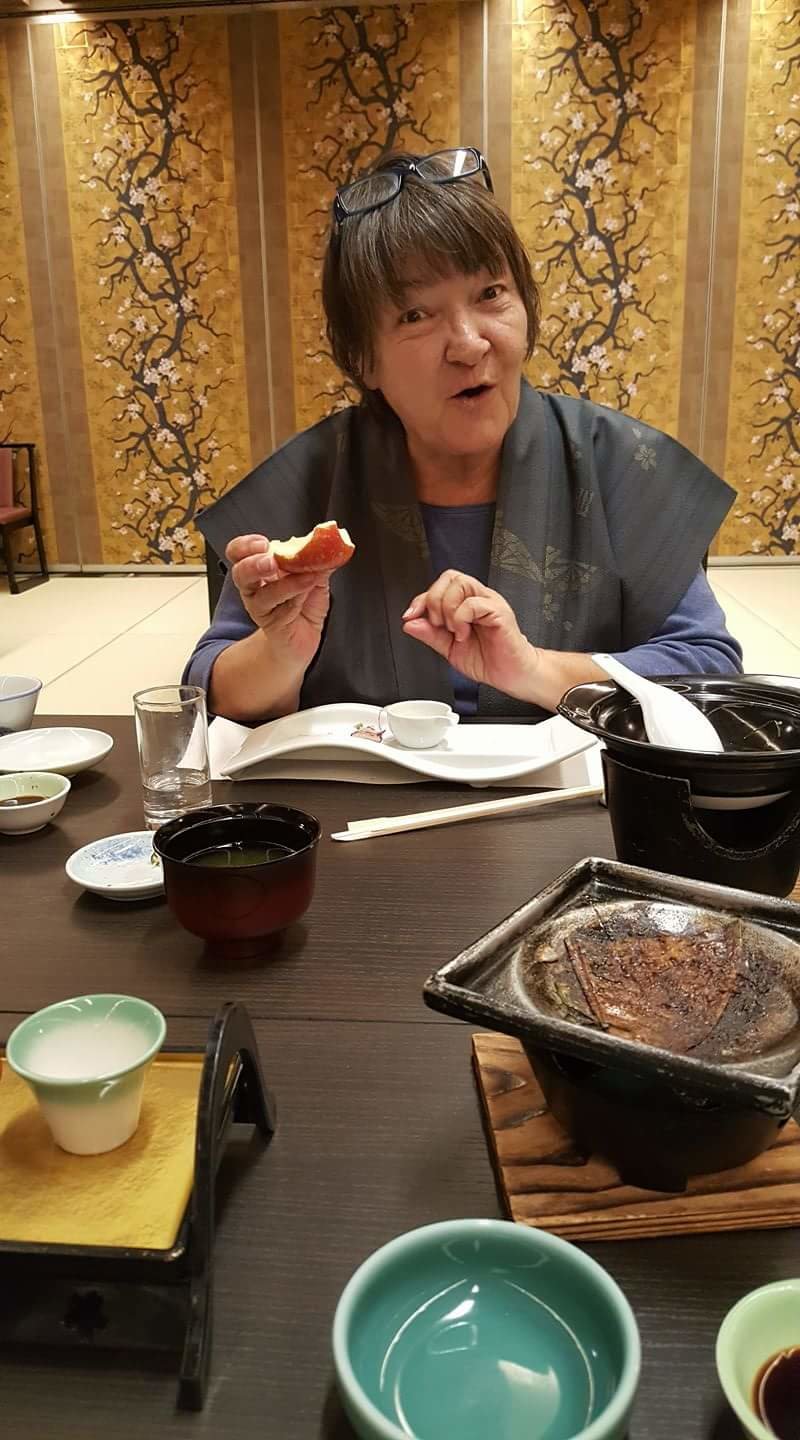 Content count

185

Joined

Last visited
Profile Information
Gender
Location
Interests

Traveling, reading, learning, https://youtu.be/FmjjxdDwOIc

Quit Date
Recent Profile Visitors
The recent visitors block is disabled and is not being shown to other users.
Thank you all for your words...all so true.

Thx jo. You are so right. I dont know why i am giving the nicob1tch a fond place in those memories; it really does not add anything to how precious they are. Must be my addict thinking. I need to reprogram my brain on that one. You gave me a lot to start with. I have 5 days to complete the reprogramming, so give me all the tough love you can think of. That just brought the picture of doreen hitting me over the head with her frying pan...lol.

My dear brother, whom I am very close, to is coming to visit and will be staying with me for a week. His wife who was my best friend died several months ago. We grew up together; he is 3 years older than me and he took me on so many adventures as a young one. In our earlier years before we moved and had kids, His wife and my husband and my brother and I would hang out together and do lots of fun things - and relxed and smoked. He still smokes. Hence, my concern. So many wonderful emotional connections. He knows i quit smoking and says he wont smoke around me and will not smoke a lot while he is here. He also is thinking of quitting in August - after his daughter's wedding, which he is very involved in planning. Will I want to smoke with him? Bring back so much closeness and times spent together? I am thinking of ways to prepare and things to tell myself when the urges come. Any ideas ?

Hi Saz, Just heard about sub-Tropical Storm Alberto. Thinking of you and hoping you stay dry. 

Iml, I see spots of clear weather for you. 

How many weeks have you had rain ? 3?  4 ?

cray.

 

The first bands of Alberto will  be here in another hour.  Everything is good, supplies and music.

Regarding Alberto;

I am reminded of a chef here, Alberto. 

He was an awful, awful drunk, his restaurant was upstairs in a little corner bar. 

One late afternoon he fell down crashing through the railing of the stairs,

It was loud and dramatic. 

At the bottom he stood up defiantly screamed,

"I AM NOT DRUNK !!   I AM ALBERTO !!" 

he was mangled, as usual, of course.

We've laughed about that for years.

Hopefully the tropical storm won't be close to that dramatic.

 

 

Hi Michelle and welcome back! I used the patch the first week, until I gained the confidence that I was stronger than any old crave You can do this Michelle. You ARE stronger than a crave. Believe in yourself. One day at a time...NOPE!!!

4

This is a keeper. I am going to enlarge and post with my other sayings. This is so true.

And I give you full permission to bash me if I take a puff, doreen. Just keep making those promises. For some reason, I need to hear it multiple times. I like that reci...I am the new boss, not the slave. Thanks jillar. This was my worst crave yet. It had been given too much space in my head to grow before I realized it was there and then I gave it a chance to morph into something monstrous. It is so important for me to stay close to the forum for a while. Because if for some reason, I need help, you "guys" are there. Yes. But sometimes, what keeps me going, is that I "sense" how vested you all are, I benefit from reading what you provide and the encouragement you give, and I "feel" your energy/help. I am not alone in this.